Imagine your chapter with more money and running more efficiently.
Greek life just got easy—Greek Capital Management streamlines your processes, making life easier for everyone involved. (Go ahead, let out that sigh of relief.)
Get a 15 minute demo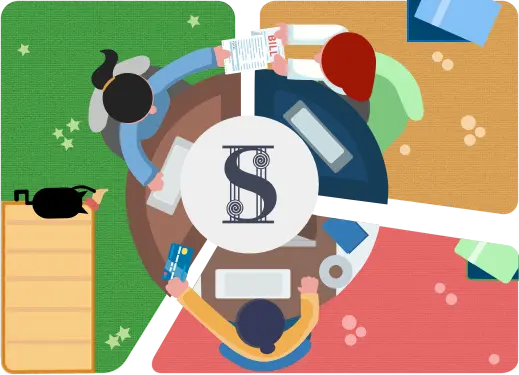 Because maintaining a chapter is hard, boring, stressful, time-consuming.
GCM means managing every step and process that holds your sorority or fraternity together all on one easy platform.
We take care of financial tasks and chapter routines, and we catch any mistakes before they become problems. Basically, we do anything and everything we can to help your chapter succeed.
Why spend time putting in work and risking mistakes by running your organization entirely on your own?
Treasurers and Presidents: You can now focus on the fun.We turn the boring chapter responsibilities down a notch (or a few).
National Offices: You can accomplish more.GCM provides everything you need to streamline your organization.
I'm interested. What's next?No need to commit yet. Let's just chat.
Get a 15 minute demo
How we'll get started:
Hit the button to set up a time for us to give you a call. (The call should only take about 15 to 20 minutes.)
On the phone, we'll talk about what you're looking for and answer your questions. Again, you don't have to make any decisions right then and there.
If you do decide to make your life easier and register with GCM, we'll start the process by getting some quick info from you. Most chapters are up in running in less than a day.
Once we get the info, you're done. You can get back to studying (or hopefully, something more fun).
Enough talk, let's demo.
We'll show you how your chapters will be organized and successful, as well as how the national organization will operate more smoothly.